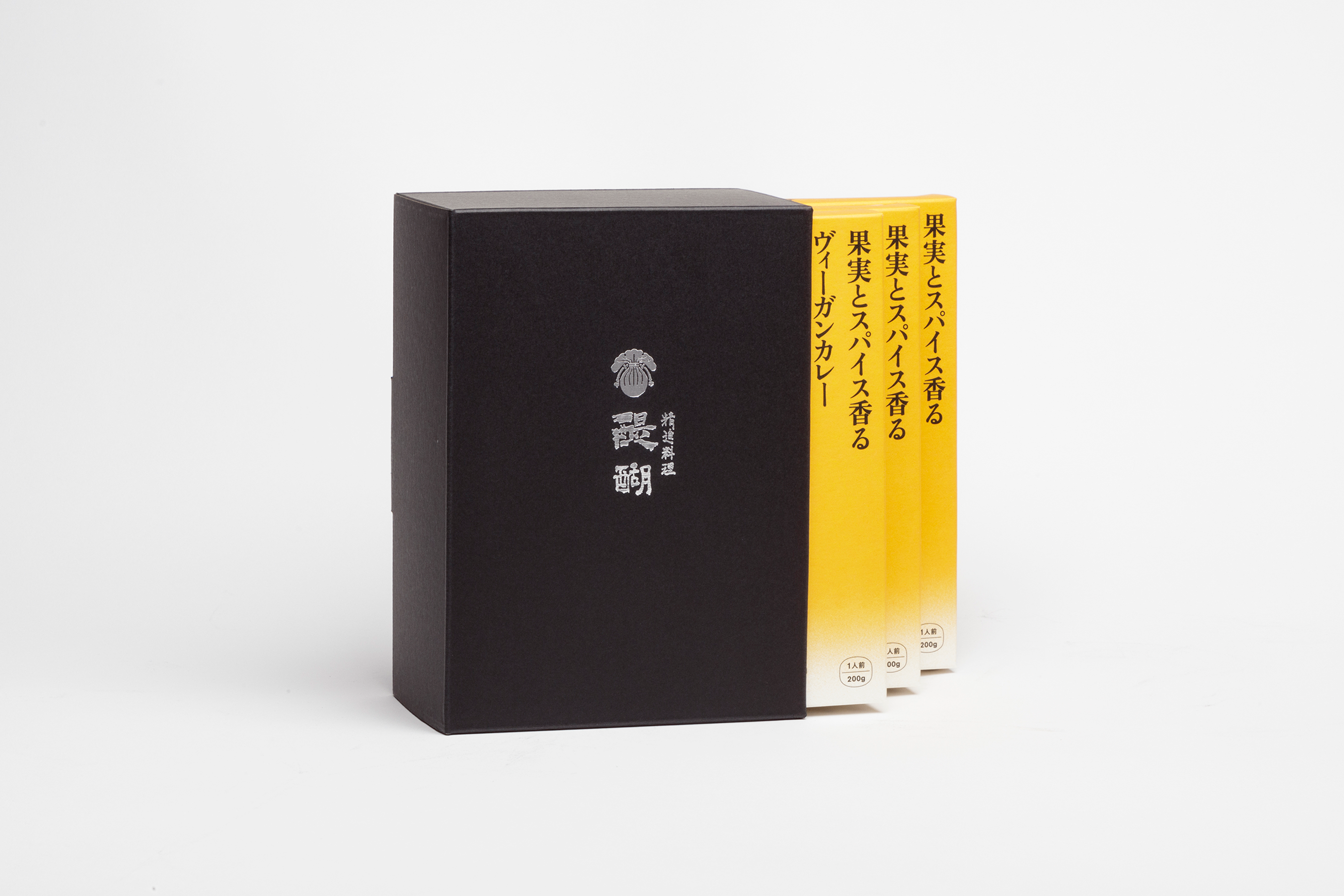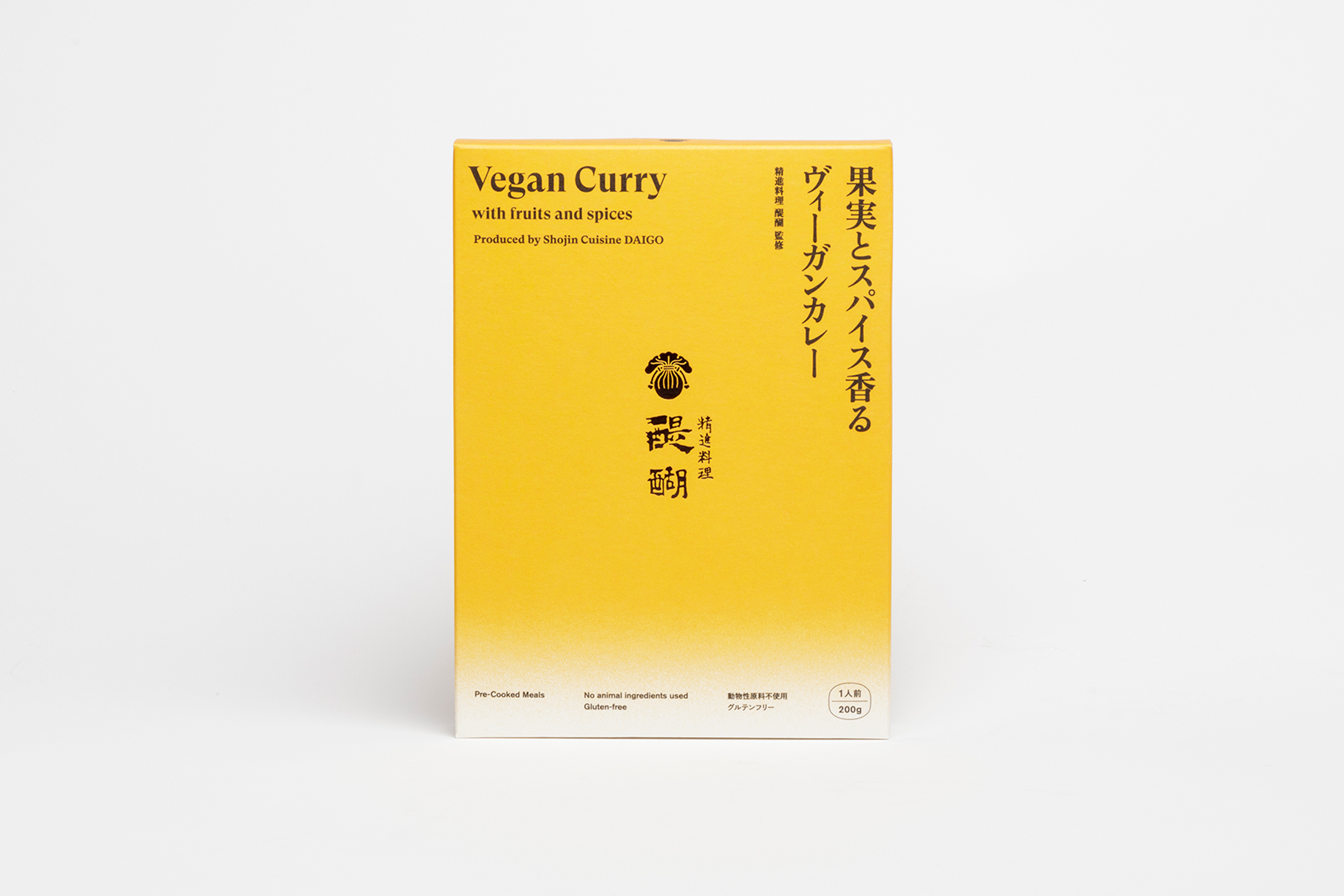 Vegan Curry with Fruits and Spices
Gift box (3 pouches)
¥4,300 (tax included)
"A set of 3 vegan retort curry pouches. ""Vegan Curry with Fruits and Spices"" is delivered in an original gift box under the supervision of Daigo, a vegetarian restaurant.
It is also recommended for gifts such as mid-year gifts and year-end gifts."
Vegan curry born of the know-how of vegetarian cuisine
These vegan retort curry pouches are made under the supervision of Daigo, a long-established vegetarian restaurant that has been awarded two stars in the Michelin Guide Tokyo for more than 10 consecutive years.
The curry is made without any animal ingredients, chemical seasonings, preservatives, refined sugar, or flour so that it can also be enjoyed by vegetarians and people who prefer gluten-free. Enjoy the rich and deep flavors made without unnecessary ingredients and with the generous use of domestic vegetables and fruits.
Vegetarian Cuisine "Daigo"
Daigo is a vegetarian restaurant that offers kaiseki-style cuisine using the finest seasonal ingredients and a spirit of hospitality that has been cultivated over its long history. The restaurant has been awarded two stars by the Michelin Guide Tokyo for more than 10 consecutive years. Nestled at the foot of Mt. Atago, the Sukiya-style restaurant offers a space that invites visitors to forget the hustle and bustle of the city and enter an extraordinary world.
Yusuke Nomura, the fourth generation chef of the vegetarian restaurant Daigo
Born in 1981. After working as a bartender, sommelier, and French chef, he became the head chef of his family's restaurant, Daigo. His activities include lectures on food at educational institutions such as the University of Tokyo, collaboration projects with ANA and TeamLab, and plans to open a restaurant in China in 2021.